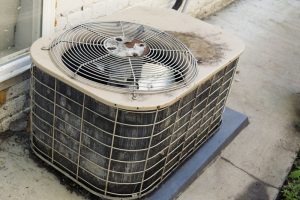 We can guess the story: you have an older AC, but it's been running well the last few years and you don't see any reason to purchase a new one yet. You head into the summer season, and all seems well. And then, kablooie—the air conditioner stops working, or it can no longer keep up with your cooling needs.
Can you get it fixed? Possibly. You can call our technicians to come take a look at the system and give you an idea of what they need to do. But if the AC is extremely old (over 15 years in service) or worn down and the repair would cost more than it's worth (such as more than half the cost of the replacement), you may want to consider a new AC installation in Slidell, LA.
"But it's the second half of summer!"
True, but if you've lived through at least one summer in the New Orleans area, you know how long the heat and humidity can extend into the fall. You have plenty of hot days ahead of you, and you'll need to have air conditioning for your family's comfort and health.
"Can a repair maybe get it through the rest of the summer?"
Yes … but when you have an older air conditioner, it's better to look at the long-term picture. The air conditioner is likely to fail on you in the next season as well. Your technicians can give you an idea of how much longer the system will remain effective. It will also cost more to run during the period of time you have it limping on, and that will add up. If repairs are only patches, or are too expensive, it's best to invest in a new AC system.
"Won't a replacement take too long and be a big inconvenience?"
You've come to our website, so if you call on us to handle the replacement, we will do the job as fast as possible (without making any shortcuts) and keep the process smooth and clean so you won't even notice we were there. Professionalism, dedication, and a drive to always do better are the guiding ideals behind what we do. We also offer one of the best warranties in the business: a 12-year Daikin parts and labor warranty. We also offer free estimates, so you have nothing to lose by calling us to check in on getting a replacement.
"What kind of AC should I get?"
We can help you with this. It's a major part of the installation job! We'll look at your old system and the cooling needs of your house, then find a new air conditioner that will supply the same cooling you got from the old system when it was new, but which is likely run at much higher efficiency. If you want, you can choose to upgrade to special high-efficiency systems. We'll help guide your choice, and we'll never push you toward a more expensive option that you don't need.
Call on Gowland's Heating & A/C for service in New Orleans and the surrounding areas. We believe in "Relationship over revenue!"