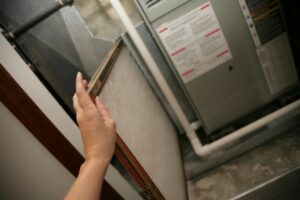 One of the important steps to prepare your home for the winter is to ensure that your natural gas furnace is working safely. We don't want to alarm you into thinking your gas furnace is some sort of ticking bomb that's a major menace to the health of your family. Gas furnaces are built to strict safety requirements and rarely pose any danger to homeowners.
However, there is the chance that a gas furnace will create combustion dangers (flames escaping from the cabinet) or leak carbon monoxide. The threat from CO is one we recommend all homeowners to take seriously if they use natural gas in their homes in any way. Carbon monoxide is a colorless, odorless, and highly toxic gas. According to the CDC, at least 430 people in the US die from accidental carbon monoxide poisoning each year. Even smaller exposure will lead to health problems.
What can you do to boost your winter safety with your gas furnace? Check out our safety tips below.