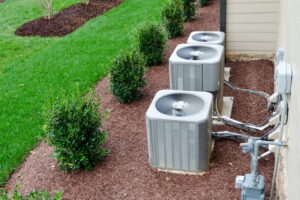 When the weather cools down, homeowners will turn off their air conditioning systems and begin to fire up their heaters. But you're in a different situation: you have a heat pump for your house, which means you'll continue to use it through the coming season, but you'll switch it over to heating mode. This causes the heat pump to "run backwards," so that instead of removing heat from the house and exhausting it outside, it will remove heat from outside and send it into the house.
Well, this is how it's supposed to go. You may run into a problem during the first day of cold weather when you try to change the heat pump into heating mode. If you're only getting room temperature air from the vents, or you're getting cold air, you may need to call us for heat pump repair in Gretna, LA.
We'll dive into this problem below and see what might have happened to your heat pump.