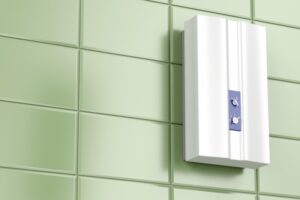 Tankless water heaters are becoming more common with each year, and many new homes are built with tankless water heaters already installed. We often recommend our customers look into the possibility of tankless water heaters when they're shopping around for a water heater replacement. They offer several tremendous benefits that can make significant changes for a home.
But tankless water heaters aren't the ideal fit for all homes because, yes, they do have some drawbacks to go along with the many benefits. For some homes, the benefits will outweigh the drawbacks, but we advise you to always work with professionals like us when you're planning for a new water heater installation.
We'll look at several potential tankless water heater drawbacks and see how important they may be for you.