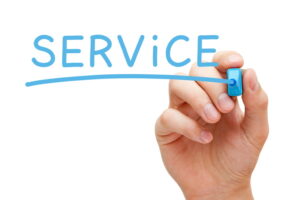 When was the last time you scheduled a maintenance visit for your air conditioning system? Like any other appliance with moving parts, you should know that your air conditioner also requires maintenance to ensure smooth operations and long life. Unfortunately, most homeowners do not bother with their air conditioners until it starts giving them serious trouble and requires them to call professionals for AC repair.
If you are wondering whether it is too late to call a professional for air conditioning maintenance in Slidell, LA, you should know that it is never too late. It is only too late to schedule maintenance when it breaks down beyond repair, and you need to entirely replace the unit.
Ideally, you should schedule maintenance during spring to get the task out of the way at a convenient time in the year. However, it is better late than never. If you have not scheduled AC maintenance this year, you should schedule it now.
We will discuss the consequences of not maintaining your air conditioner to help you understand why it is good to stay current with maintenance.
Consequences of Not Maintaining Your Air Conditioner
These benefits of regular air conditioner maintenance will help you realize the importance of this annual task.
1. Higher energy bills
An air conditioner that is not running smoothly will have to work harder to keep your home cool. As temperatures get higher, there will be additional strain on the unit. It will draw more electricity to provide you with adequate cooling. The result will be significantly higher energy bills to contend with. Failing to schedule maintenance will only lead to higher bills each month.
2. More frequent breakdowns
Due to the higher strain, an AC that has to work much harder will see all its components wear down much faster. The excessive strain will eventually lead to different parts failing earlier than they can last, requiring you to schedule frequent repair visits.
3. Shorter operating life
Air conditioners boast an operating life of 10–15 years. However, the estimated lifespan is based on the prerequisite that you take care of its maintenance.
Pushing your air conditioner to work harder than it has to so that it can keep your home cool starts giving you problems with higher bills. The issues progress to more frequent breakdowns and repair visits. Eventually, the system will completely give out.
Does Your Air Conditioner Need Maintenance?
The last thing anyone wants to do is spend more money than they have to. Unfortunately, many people let that mindset seep into their air conditioning system's care. Ironically, not spending on inexpensive maintenance visits can result in you paying a lot more for your air conditioner through high utility bills, frequent repair visits, and replacing the unit when it finally gives out.
Regular maintenance can result in significant long-term cost savings for your AC and help you get the best out of your unit for a long time. Remember that air conditioning maintenance is not a one-off thing. Your AC requires a maintenance visit at least once a year to ensure long-lasting comfort. Fortunately, the maintenance program we offer can provide you with the solution you need.
Gowland's Heating & A/C believes in "Relationship over revenue!" Call today to schedule AC maintenance.