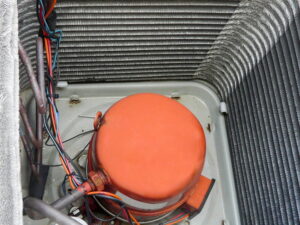 "Hard starting" is something that people in colder climates sometimes encounter with their cars during winter. The engine works harder and takes longer to turn over and start. But hard starting isn't limited to cars or cold weather: your air conditioning system can begin to hard start. If it does, you'll probably need to schedule AC repair in Mandeville, LA, or you may even need to purchase a new air conditioner.
Hard Starting for an AC
An air conditioning system doesn't have a combustion engine like a car. At its heart is the compressor, which is what consumes the most power of any component in the AC.
It's the compressor motor that can begin to hard start, struggling to draw on enough electricity to overcome resistance and start working. You'll probably notice this as a clicking sound coming from the condenser cabinet as the air conditioner begins the cooling cycle. Your AC may still come on, or it may only come or for a brief while, or it might not start at all after its period of struggle.
The Cause of Hard Starting
There are several reasons why an AC may begin to hard start. The compressor may be tight, or it has lost lubrication. The capacitors that send the voltage to the compressor motor may be failing. General age can also cause the compressor to wear down and make it harder for it to start.
The Problems With Hard Starting
Even if your air conditioning system is still coming on despite hard starting, it isn't something you want to continue. For one, it will cause the AC to drain much more power to work, and you'll see a significant rise in your bills. (In fact, steeper cooling costs are one of the ways you can be alerted to hard starting in the first place.) It also threatens to make the compressor overheat and burn out. Unfortunately, a burnt-out compressor must be replaced, and this is an expensive repair to make. If the compressor is not still under warranty, it's often more cost-effective to replace the whole AC. 
Fixing a Hard Starting Air Conditioner
You'll need to have HVAC professionals examine your air conditioning system to determine why it's hard starting so they'll know how best to fix it.
A common solution to a hard starting AC is to attach a "hard start kit" to it. This kit reduces the startup period for the compressor and lowers how much electricity it needs to start. A compressor normally needs 4 to 8 times more electricity to start than to run. By lowering this amount, the kit not only removes the hard starting problem, it helps improve the general efficiency of the AC system.
If the trouble is with the capacitors, technicians can replace them. And if they discover that the issue is a more serious one with wear on the compressor from age and use, they may suggest either replacing the compressor or replacing the entire AC. If the air conditioner is more than 15 years old, it's probably best to go with a new system.
Gowland's Heating & A/C believes in "Relationship over revenue!" Call today if you need help with your air conditioning system in New Orleans or the surrounding areas.