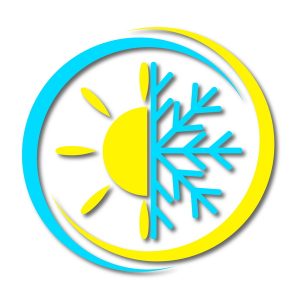 Recently we posted our seasonal reminder about air conditioning maintenance. This is an essential service if you want to get the most efficient, effective, and reliable performance from your home's AC over the summer. Maintenance is a great investment that pays you back in many ways, and it's probably the most important service you can have scheduled for it.
But what if you have a heat pump? Are its maintenance requirements different from an air conditioner? Yes, they are—and we're glad you asked. You need to schedule maintenance for your heat pump this spring to help it help you through the summer. But you also need to schedule another maintenance appointment for it in the fall.
Why a Heat Pump Needs Biannual Maintenance
Air conditioning systems and heat pumps are similar in design and how they operate. In fact, it's hard for people to tell one from the other when looking at them from the outside. So why does a heat pump need double that amount of maintenance?
The answer is straightforward: a heat pump does twice the amount of work. Think of how often you run your heat pump. It works as your cooling system through summer, and whenever the temperatures drop low enough, it works as your heating system. When it comes to maintenance, you need to treat it as if it were two separate systems: it has maintenance in spring to ready it to work as a cooling system, and then maintenance in fall to ready it to work as a heater.
A Heat Pump Is a Single Unit
This might be all the advice you need to go ahead and remember to schedule heat pump service in Covington, LA twice a year. It's easy as part of our Residential Club Agreement—we'll take care of your cooling and heating needs on schedule during the year.
However, if you want a bit more elaboration on the work that a heat pump does, here's something to remember: a heat pump is a single system that can do two different jobs, not two separate systems in a single package. If you own a heat pump, you won't have a separate AC and heater—the heat pump does both. And the heat pump uses the same components to do both jobs. This includes the compressor, the two sets of coils, the air handler, the outdoor fan, and the refrigerant lines. All those parts will get a serious workout during the summer in New Orleans, and the strain and dirt that builds up on them will negatively affect their performance when it starts to work in heating mode. And the same applies after a winter of work before changing to cooling mode.
Arrange for Any Maintenance With Our Team
No matter if you have an AC, heat pump, or ductless mini split, it needs great maintenance from experts before the summer arrives. We're the people you can trust for exceptional service each time. Call to learn more about our Residential Club Agreement and the extra benefits that come with membership.
Gowland's Heating & A/C Values "Relationship over Revenue!" Call us today to arrange for your spring maintenance visit for your heat pump.