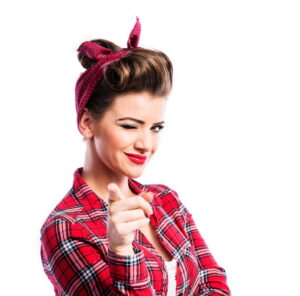 Now that it's officially fall, the temperatures are… still extremely hot. It's around 91°F as we're writing this post, and it'll probably be in the 80s by next week. This makes it important to pay special attention to your air conditioning system. After a hard summer of dedicated work, your air conditioner is at a higher risk of failing because of all the stress on it. 
But we also know that the closer we get to the end of the year, the more likely people will ignore issues with their AC. The common line of thinking is: "Well, I soon won't need the AC for a couple of months, so if it's acting funny I don't need to move fast to get it fixed. It can wait until next year."
As with most jobs in life, procrastination is the wrong choice! Our big tip for beating the early fall heat is to always schedule AC repair in New Orleans, LA promptly. No matter how small the problem may seem, it's to your advantage to have our professionals out to examine and fix your AC.
Remember, heatwaves can still strike
The best reason to have your AC in top shape at the end of the cooling season is to protect against the surprise heat waves that often torment us in fall, sometimes even into November. An AC is at its most vulnerable at this time of year because it's already performed a full summer of cooling and the effects of spring maintenance will start to wear off. When you have some idea your AC isn't working its best, have it repaired ASAP so you can head off an emergency call when the system fails during 90°+ weather.
A faulty AC wastes money
You shouldn't have to pay more than necessary to run your air conditioning system, no matter the time of year. But almost any malfunction in an air conditioning system will force it to drain more power and run longer. Rather than spend more money to make a deficient AC keep running, put that money into a repair that will not only prevent a huge breakdown (and costly repair) but also keep your energy bills under control.
Don't shorten your air conditioner's service life
The average AC can last for 10–15 years if it has regular maintenance—and if it receives prompt repairs. Leaving an air conditioner to run with problems like unlubricated motors or refrigerant leaks puts an enormous amount of strain on its components, which not only makes breakdowns more likely, but they will cause the system to age faster. You'll get the full years out of your AC if you act fast to have it repaired when needed.
Save yourself spring hassles
It's simply good planning to have your AC go on its winter hiatus with any troubles fixed. Otherwise, you could start off the first hot day of spring with a busted air conditioner. At the very least, you'll have to go through the bother of getting repairs done that you could have taken care of many months earlier.
Gowland's Heating & A/C values "Relationship Over Revenue!" Schedule your AC repairs with us—we're available at your convenience, not ours.