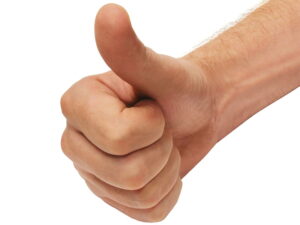 One of the basic warning signs of an air conditioning system in trouble is when it makes any strange noise or noise that's louder than normal. We've written about some of these warning sounds before, but in today's post we plan to take a different look at air conditioning noises. After all, the best way to tell when a sound from an AC is unusual is to know what sounds are usual.
Let's take a tour through what your air conditioning system will sound like when it's doing its job. This is what the soundtrack to summer days in your home ought to be—and if it's not, we can help!
The whir of the compressor
This is a noise you probably won't be able to hear when you're inside because it occurs within the outdoor condenser cabinet. The compressor is the component of an air conditioner that consumes the most electrical power and does the most mechanical work. It turns on whenever a cooling cycle starts, and you'll hear a brief thunk sound as it activates, followed by a whirring over the top of the exhaust fan. The compressor should run for about 15 to 20 minutes before cycling off. This is a case where not hearing a sound is alarming. If you request cooling using a thermostat and the compressor doesn't kick on, something is wrong.
The whoosh of air from the blower fan
The blower fan in the AC runs whether the compressor has switched the system to cooling or is between cycles. This is the sound you'll most likely connect to the air conditioner because you can hear it from inside the house and it will run steadily.
Water dripping and draining
Periodically, you'll hear the sound of water from the HVAC cabinet inside your home. Your air conditioner doesn't use water for cooling, but it does produce water as a byproduct of cooling. Water moisture gathers along the indoor evaporator coil as it absorbs heat from the air. This water drips down into a pan under the coil assembly and then gets pulled down a drain to the outside. The sound of water leaving the AC means it's doing the job it should. (Watch out for leaks, however!)
Clicking
When your air conditioner revs down from a cooling cycle or shuts off entirely, you can anticipate clicking sounds from its components. This is no different than the clicking you hear from a car engine after it's been running for a while—its mechanical components turning off and cooling down. Clicking from an AC can be a warning sound if it occurs at other times (such as during startup) or when it becomes continual or noticeable loud.
When a bizarre sound joins the ones listed above, or when your AC simply turns louder than before, depend on us for air conditioning repair in Covington, LA. We're NATE-certified and Daikin Comfort Pro certified. Our professional, knowledgeable technicians are available for 24-hour emergency service. If you need us after hours or on holidays feel free to call—we're available at your convenience, not ours.
Gowland's Heating & A/C Values "Relationship over Revenue!" Reach out for all your AC needs.