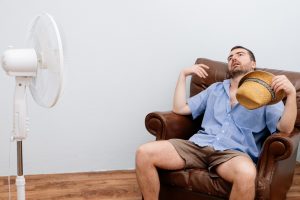 We take great pride at Gowland's with the speed of our service. It's why we say that we are available at your convenience rather than ours. We are ready with 24-hour emergency service for air conditioning repair in Slidell, LA, and throughout the New Orleans area because we know how much our customers depend on their cooling equipment during hot and humid Louisiana summers.
But we also understand that people may feel hesitant about calling for emergency repairs. "What counts as an emergency?" they ask. "When do I need to have repairs right now?"
The simplest way we can answer this is, "If you think it's an emergency, treat it like one." You won't regret calling for service even if the situation wasn't as urgent as you first believed. When you think you need help right away, go with that instinct. And please, don't try to repair the AC yourself or look to an amateur who makes big promises to do it. You won't like the results.
Let's Dig Deeper Into AC Emergencies
If you have concerns about your air conditioner's operation, we recommend you try a few troubleshooting steps before calling for assistance. These are not repairs but basic checks to see if there's a simple explanation for why your AC is either struggling to cool your house or isn't cooling at all.
Check the thermostat: We know this seems obvious, but you'd be surprised how often people overlook this simple explanation for an air conditioner that's not doing its job. A mistaken setting on the thermostat, or somebody else putting in their own settings, may be the source of the problem.
Check the electrical panel: One of the motors in the air conditioning system may have caused a circuit overload that tripped a breaker. If you find a breaker for the AC has tripped, reset it and try the air conditioner again. If the breaker continues to trip, you'll need to have professionals look into it.
Change the air filter: A clogged air filter is a common source of air conditioning woes, including tripped circuit breakers and a decline in airflow. The air filter in the HVAC cabinet needs to be changed regularly, every one to three months depending on the filter strength. When you have AC trouble, pull out the filter and hold it up to the light. If the filter blocks the light, it needs to be changed for a clean one.
Examine the outdoor cabinet: The outdoor condenser cabinet may be blocked by debris, branches, leaves, etc. When the cabinet cannot exhaust heat properly, the indoor unit will not be able to absorb heat and cool down the house.
If your air conditioner still isn't working after you've gone through these steps, it's time to call us to repair it—any time of the day or night. Your comfort is essential, especially in a rough summer season, and we're here to help your family make it through. Our technicians are NATE-certified and will always be honest with you and offer straightforward pricing—no gimmicks!
At Gowland's Heating & A/C, we believe in "Relationship over Revenue!" Call us today—we're available at your convenience, not ours.