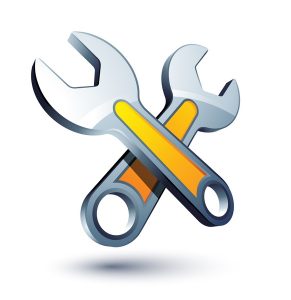 We understand many homeowners are looking for ways to make their money go farther. We encourage that! But a big part of improving home finances is understanding where to invest the money in professional services. You can take over doing all the garden work yourself—but when it comes to handling air conditioning services, from repairs to a replacement, you only want to trust to a full professional Slidell, LA air conditioning company. Don't try to do the work on your own, and don't let an amateur talk you into using their unlicensed service!
Why is it so important that you turn to professionals only for AC services? Here are a few of the best reasons.
They Have Insurance
In order for an HVAC contractor company to be certified as a professional, they must be able to demonstrate they have full insurance to protect the customer. Hiring a non-insured contractor puts you at high risk. If an employee is injured on the worksite or the employees cause damage to your home, you may be liable to pay out-of-pocket. Professionals have insurance to make sure that you won't be liable for any mistakes they make.
They Have Diagnostic Skill
When it comes to repairs for an air conditioner, a proper diagnosis of what's wrong is almost half the battle. Air conditioners are complex devices, and any single symptom can have a myriad of causes. Technicians take time to locate what is causing the problem so they can fix the root trouble. This isn't something amateurs can do—especially if that amateur is you. You'll probably end up "fixing" something that wasn't the problem and make the situation worse.
They'll Keep Equipment Warranty in Place
The warranty on your HVAC system protects you from having to pay for a repair or a replacement that stems from a factory fault. Most ACs are insured for ten years, so if something goes wrong that isn't your fault, the warranty will pay for the repair. However, amateur tinkering with an AC can void the warranty and the manufacturer will refuse to pay for repairs or replacements. Hiring professionals ensures the warranty won't be voided.
They Get the Job Done Fast (Without Rushing)
When you need to have your AC repaired or a new one put in place, chances are you need it done ASAP. Working with professionals will see that the work is done as fast as possible so you can enjoy a cool home once more. Our technicians will never rush a job or take shortcuts, but we'll still be able to complete the work far sooner than an amateur could. And we'll do the job better than an amateur as well.
They Offer Long-Term Solutions
Any time an amateur takes on air conditioner services, there's a good chance they'll only offer temporary solutions. A repair won't hold, or an installation will end up breaking down after a few years. Our technicians value building relationships with customers, not making a buck: it's important to us that you get work that lasts. We don't believe in the "fast fix" and "quickie install." We want you to have an AC in peak performance for many years.
Rely on Gowland's Heating & A/C for your AC services in New Orleans and the Surrounding Areas. "Relationship over revenue!"