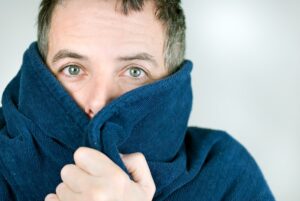 In an ideal world, a heating system would always send out an even amount of warmth to each room in a house. Just an adjustment on the thermostat, and all the rooms would enjoy a comfortable (and energy-efficient) level of comfort.
We don't live in that ideal world, but a good heating system that had a proper professional installation should still be able to get close to this scenario. Yes, there will be some temperature fluctuations, such as rooms with east or west-facing windows getting extra heat or places with doors to the outside experiencing some drafts. But a central heater is supposed to make sure everyone has the comfort they need.
So if your home is currently dealing with cold spots, you may require heating repair in Slidell, LA. In some cases, you might even need to replace the heater.
The Extreme Cases: An Old Heater or an Incorrectly Sized One
Let's start with the potential worst-case scenarios for your heating system, which is that repairs aren't going to fix the uneven heating problem. Only a replacement will:
An old heater: Is your heating system more than 15 years old? More than 20? If so, these cold spots in your house could be warning you the heater is coming to the end of the line. The system simply cannot keep up with demand, and soon the uneven heating problem will be poor heating throughout the house.
A new heater: If this is a new heating system—this is your first winter with it—then the trouble may be that it was sized incorrectly when it was installed. If an amateur did the installation, they may have put in a system that isn't powerful enough to provide full heating. The only way to fix this is to have a professional replace the heater and make sure it's sized correctly.
Our technician will give you honest answers about whether repairs will do any good. They won't try to push you on a replacement that isn't necessary.
The Simple Case: Clogged Air Filter
Now here's a basic problem that often happens and which you can correct yourself: a clogged air filter. If the filter for your furnace or heat pump is allowed to become too clogged, it will cut off airflow and this will start to unevenly heat the house. Check the filter and put in a new one to see if this fixes the trouble. (Keep up with regular filter changes every one to three months to avoid problems in the future.)
The Repair Cases
There are several HVAC system malfunctions that might account for uneven heating:
The thermostat is miscalibrated.
The air ducts are leaky or damaged.
The zone control system (if you have one) has malfunctioned.
The heater is caught in short-cycling.
Our experts can investigate the HVAC system and find out what's wrong, then find the best solution to fix it. Please don't hesitate to call—the sooner you have the problem addressed, the more likely the problem will be easier for us to remedy.
Trust to Gowland's Heating & A/C for all your heating needs in New Orleans and the Surrounding Areas. We believe in "Relationship over Revenue!"