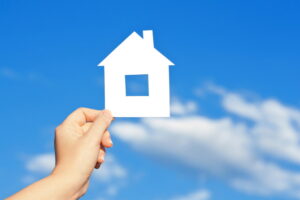 Your home is more than just the place where you and your family find shelter, eat, sleep, relax, and entertain. Your home is also a complete energy system, and like any such system, it can waste energy. A home energy audit, also known as a home energy assessment, is a way to take stock of just how efficiently your home consumes energy and points toward ways to improve it.
During winter, your home will consume more energy than at any other time of the year. This is why we recommend having an energy audit scheduled before the cold weather arrives if you've never had it done before. Thanks to an audit, you can not only lower your energy costs but also enjoy better home comfort.
What actually happens in an energy audit?
There are several steps our professionals take when they perform home energy audits in Slidell, LA for our customers.
First, we'll do a walkthrough examination of the house and look closely at the HVAC system, the ductwork, the water heater, and the insulation levels, particularly in the attic. During this stage, we can often quickly identify issues such as outdated equipment or insufficient insulation.
Next, we'll perform a pressurization test to find out how airtight the house is (the tightness of the "building envelope"). This is the most important step in the process since it identifies spots where heat can easily escape during winter and enter during summer, which not only affects your comfort but also causes energy waste from the HVAC system. The pressurization test requires sealing off the house and using a blower door over the front door to lower the indoor pressure of the building. The low pressure will pull in outside air through any crack or hole in the building envelope. We use tools such as feathers and smoke pens to locate these gaps in the thermal seal of the house and find out how "leaky" it is.
We can also use special thermographic scanning equipment and infrared cameras to pinpoint other areas where the house is losing energy, including through the ductwork of the HVAC system.
What happens after an energy audit?
When our team of auditors have finished the job, they'll have a complete rundown of issues they discovered with the home's energy efficiency which they can show to the homeowner. Along with the concerns, they'll also have recommendations for solutions, such as new insulation, duct sealing, equipment replacements, repairs, caulking, and more.
Is scheduling an energy audit really worth it?
Absolutely! Here are some of the benefits you'll receive thanks to the work of our team of auditors:
Better energy efficiency throughout your home, not just for a single appliance
Discover possible safety and equipment issues that may have gone undetected until they became serious
Help you understand ways you can lower energy usage in the future
Make the home more comfortable by eliminating drafts and hot spots
Raise your home's resale value
To get started, simply call us and schedule your audit. This is one of the best ways to prep your home for winter—and you'll prep it for all the other seasons at the same time.
Gowland's Heating & A/C values "Relationship Over Revenue!" Schedule your fall home energy audit today.