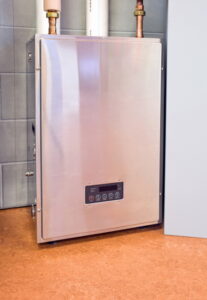 We think tankless water heaters are a great idea in general. That doesn't mean they're right for every home, and we're glad you're asking yourself this question first rather than running out to have one installed. When replacing a powerful appliance that's important for the daily well-being of your family, you don't want to rush.
The best way to know if getting a tankless water heater in Slidell, LA is the right choice is to work with our professionals. We'll always give you the honest answers you need, followed by superb service.
Although we can't give you a specific answer about whether a tankless water heater is ideal for your house in this post, we can give an outline of why many homes love their tankless water heaters.