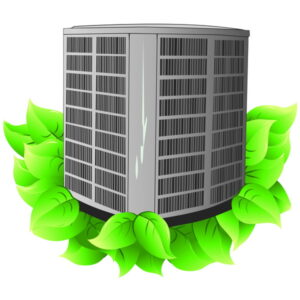 You may have heard about the recent Inflation Reduction Act (IRA) and its possible benefits for your ability to purchase energy-efficient appliances for your home.
We're happy to tell you that the IRA can help you with improving your home comfort through several rebate programs that will make it easier for you to upgrade to a heating and cooling system that not only helps lower your bills, but also helps to benefit the environment with lower carbon emissions.
In this post, we'll go into more detail about what the IRA can mean for you specifically when it comes to HVAC equipment. However, there are limits on what we can tell you at this point.
We don't know all the information about how the IRA will work in Louisiana, since the Inflation Reduction Act provides federal funds to each state, and the states must then set up their own programs and apply for funds through the US Department of Energy.
We're keeping up with the state developments so we can help our customers get the most benefits from the IRA program in Louisiana.
The IRA Basics
The Inflation Reduction Act of 2022 is designed to "make a historic down payment on deficit reduction to fight inflation, invest in domestic energy production and manufacturing, and reduce carbon emissions by roughly 40 percent by 2030."
The IRA contains a provision for $369 billion in Energy Security and Climate Change programs. Several of these programs incentivize consumers to purchase energy-efficient products, such as ENERGY STAR-certified electric heat pumps.
The Two IRA Programs That Will Help You Upgrade Your Comfort
There are two separate IRA programs that offer point-of-purchase rebates for customers who are looking to upgrade their homes with energy-efficient HVAC systems. The programs offer similar rebates for purchases, but have different criteria for qualification:
The High-Efficiency Electrical Home Rebate Program (HEEHRA): To qualify for this program, a household must earn less than 150% of the area's median income (AMI). The lower a household's percentage of the AMI, the higher a rebate it can qualify for.
The HOME Rebate Program: Similar to the HEEHRA program, but the amount of rebate a household qualifies for depends on the energy efficiency of the system purchase (known as modeled energy savings) and IRS income requirements.
These two programs cannot be combined, so when you purchase energy-efficient HVAC equipment, you'll apply for the program that nets you the higher rebate.
What Are the Potential Rebates?
The maximum rebate per household is capped at $14,000 on the purchase of qualifying equipment. When it comes to purchasing a heat pump, a household can earn a maximum rebate of $8,000.
Please note that these are point-of-purchase rebates, not tax incentives. You'll receive the rebate from the state program after buying your new equipment rather than receiving a tax benefit when you file your tax return.
If you have further questions about the IRA, don't hesitate to ask us. You must have professionals install any HVAC equipment in order to qualify for the rebates, and we're glad to help you with this job.
Gowland's Heating & A/C Believes in "Relationship over revenue"! Contact us to handle all your heating and air conditioning needs in New Orleans and the Surrounding Areas.