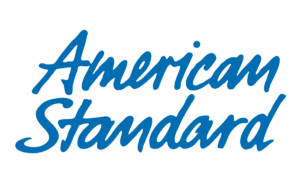 At Gowland's, we believe in giving our customers only the best. That means not only our best work and effort, but also the best products on the market. When it comes to HVAC, the products that we standby are from American Standard.
You've probably heard of American Standard, or at least seen their logo on different household products, such as plumbing fixtures. The company has a long history, starting in 1881 with the foundation of the Standard Sanitary Manufacturing Company, which produced plumbing fixtures and fittings.
In 1929, Standard Sanitary Manufacturing merged with the American Radiator Company, and the new company became known as American Standard. Today, American Standard is one of the leading manufacturers of heating, ventilation, and air conditioning products for both homes and businesses. 
What's so fantastic about the American Standard brand? We could tell you long stories about how we've personally seen how well-built and durable products from American Standard are, but we'll keep this shorter and go through a list of why this is our brand of choice when it comes to serving our customers…
Reliability and Durability
American Standard is rigorous about testing their products for their durability and general reliability. They make sure they only manufacture products that will last for many years providing the level of comfort that homeowners need and deserve.
High Energy Efficiency
American Standard has always put special emphasis on energy efficiency. Whether you're looking for a gas furnace, a heat pump, or an AC system, you can trust that the products from American Standard will meet the stringent requirements for modern energy efficiency.
These products not only help lower energy bills for homeowners, they help to benefit the environment by reducing the carbon footprint of homes where they're installed.
Quality of Comfort
No matter what the weather is like outside your home, American Standard HVAC products will keep your family in ideal comfort indoors.
Low Noise Levels
Nobody wants HVAC equipment that sounds like an airplane is taking off and landing right outside their home. American Standard products are truly the standard when it comes to quieter HVAC operation—most of their products only make as much noise as a casual conversation.
Special Features
American Standard HVAC products come with multiple special features and cutting-edge technology: smart thermostats, humidity controls, air purifiers, and more. You have more power to customize your home comfort with American Standard.
Warranty
American Standard is one of the leading companies when it comes to the quality of their warranties. They offer one of the strongest limited warranties on parts available on the market. They can afford these strong warranties because of the quality of the products they manufacture. Customers like ours enjoy better peace of mind because of American Standard warranties.
The next time you're looking for the best in HVAC services, you can trust that we'll meet your needs, not only through our exceptional workmanship and dedication to quality, but through the products we offer.
Gowland's Heating & A/C Believes in "Relationship over revenue"! Call us today to meet all your HVAC needs with the best in products from American Standard HVAC in St. Bernard, LA.