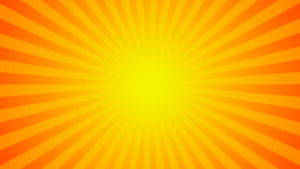 To replace or not to replace an air conditioner in Slidell, LA; that is the question. Or at least, it's often a question people have during spring as they anticipate the coming heat.
You may have a relatively young air conditioning system (under 10 years) and don't have much worry about whether it will get through the coming season. 
But you may be in a situation where you have doubts about your home's AC. Can you still get it through the summer, maybe with a repair? Or has the time come to retire it and have a new AC installed?
To help you approach the big question of "Replace or Not to Replace?", we're going to have you answer several related questions. This will help you focus on what's going on with your air conditioner and what its future may be like.
How old is your air conditioner?
This is the most important piece of information to know as you consider whether to keep or replace an AC. The average service life for a central AC is 10 to 15 years. A unit that gets to 20 years is rare, and air conditioners that old have usually become major money-wasters.
We don't recommend trying to force an AC past the 15-year mark. As you look over the rest of the questions, keep your AC's age in mind: it may be the tipping point.
Has the AC's energy efficiency started to suffer?
Modern air conditioners have better energy efficiency ratings than ever before, making them less expensive to run. If you've been diligent about air conditioning maintenance over the years, your cooling system will retain most of its energy efficiency over its service life.
When efficiency starts to drop, causing a rise in utility bills, it's often a warning the AC is moving into its last one or two years. You don't want to pay more to run the system than necessary, and when the efficiency slide can't be corrected, the AC is ready for replacement.
How often does the AC need repairs and how much do they cost?
The frequency and cost of air conditioning repairs are often linked. You don't want to have to have the AC repaired annually, nor do you want the repair bills to be more costly than starting over with a new air conditioner.
A good rule of thumb for frequency and cost of repairs is not to pay more than $500 cumulative on repairs in one year to keep an air conditioner going. We also recommend not paying for a repair that's more than half the cost of getting a new AC. 
Is your home comfort not up to your standards?
An aging and declining AC will struggle to provide its expected cooling capacity. This can sometimes slip past a homeowner's attention. They start setting the thermostat lower without thought and don't notice that the air conditioner has to run longer than normal. Please pay attention to changes like this, as well as hot spots showing up in the rooms. These are all major warnings the AC is almost at the end of its service life.
Need help with choosing whether to replace your AC this spring? Then reach out to us today: Gowland's Heating & A/C Believes in "Relationship over revenue"!