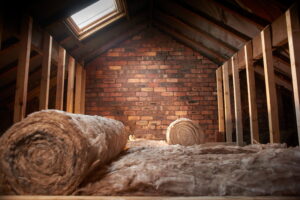 At Gowland's, we provide more for homes than heating and air conditioning services. We are also experts in home performance that views a house as an entire energy system.
With an energy audit, we will pinpoint the places in your house where energy is going to waste.
We then offer you solutions to reduce waste, lower your bills, and improve comfort. 
If you're wondering if you need home performance services in St. Bernard, LA, we'll go through a list of places where homes are most likely to waste energy.
There's a strong chance that at least one of these is draining excess energy from your home right this moment.
Ductwork
The ducts of the ventilation system of a home are one of the focuses of any energy audit because they can easily lose energy due to leaks, deterioration, dust build-up, and poor construction.
Air leaks alone can cause a loss of up to 30% of the air moving through the ventilation system, and that means the money used to heat or cool that air simply ends up going nowhere. Duct repairs, sealing, cleaning, and replacement can rectify these problems.
Attic Insulation
The attic is the place in a house where the most heat exchange occurs with the outside. In cold weather, heat rises and escapes through the attic.
In hot weather, the sun beating down on the roof heats the air in the attic, which then gets to the rest of the house. Proper insulation in the attic is therefore crucial for a home's energy efficiency.
If this insulation is old or has lost its insulating ability from water damage and pests, the entire house will suffer.
Outdated Appliances
Too often, people keep powerful home appliances around far past their prime. These old appliances become major energy drains because of their poor efficiency and the wear and tear of age.
The main appliances that home energy audits focus on are the HVAC system, the water heater, the refrigerator, and the washer and dryer.
One appliance we want to draw your attention to is the washer. We're proud to offer the installation of Laundry Pro, a cleaning system with high energy efficiency that works without detergents or soap. Installing laundry pro will start saving you energy immediately.
Envelope Leaks
These are gaps in the heat sealing of a home (known as a home's "envelope") where heat escapes in cold weather and enters during hot weather. The most common envelope leaks occur around windows and under doors.
Window caulking and weatherstripping can help slow down these leaks. Other leaks are less easy to identify. During an energy audit, a blower door test can locate other leaks in the home's envelope. 
Old Light Bulbs
Are you still using incandescent light bulbs in your home? That's a major source of energy drain that you can correct easily. LED lights significantly reduce energy consumption, and they also have the benefit of giving off less heat and last many years longer than standard incandescent bulbs.
Gowland's Heating & A/C Believes in "Relationship over revenue"! Arrange for an energy audit for your home today with our experienced team.