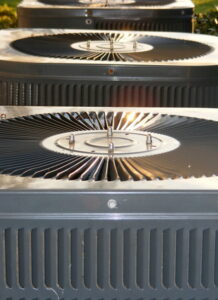 It's spring already? Well, no it's not … at least not at the time we're writing this. It's early March, and spring won't officially start for another three weeks. Warm weather doesn't necessarily start with spring either: March and April can throw sudden cold weather surprises at us.
But it is almost spring, and in New Orleans, that means it's time to put scheduling annual air conditioning maintenance on your "to-do" list. The earlier in the spring you have this vital AC service done, the better prepared your home will be for the first warm weather experience.
"But I had maintenance last year!"
That's great! We're glad you remembered to have it done. But maintenance can only be great if it's done every year. You can't skip your birthday each year, and you shouldn't skip AC maintenance either. Our hot and humid summer weather makes air conditioning systems work long hours, and the accumulation of wear and tear on them can cause rapid deterioration. Unless an air conditioner has regular maintenance each spring, it will wear down fast and cause the following problems:
Higher bills: You spend plenty on keeping your house cool each summer. Why spend more than you have to? But this is what you'll do if you allow the AC to miss maintenance. Rather than stay at the same efficiency level, it will begin to lose 5% of its efficiency on average per year. This will soon add up to high cooling costs.
Needless repairs: An air conditioner will probably need a repair at least once during its service life. It will need many more than that if its maintenance is neglected. The majority of repairs an AC may require during its lifespan can be prevented with maintenance. Sometimes the only repair a well-maintained air conditioner ever needs is to be replaced at the end of its service life.
Unreliable performance: Any device that doesn't have routine care will be at a higher risk of failing when it's used. It works that way for a car, and it also works that way for an air conditioner. You don't want to head into a hot summer with a rundown AC that may fail when you need it the most.
Early retirement: Speaking of a long service life, your AC probably won't have one if it doesn't have annual maintenance. An air conditioner can last from 10 to 15 years, but that estimate can drop to half if the system doesn't have professional maintenance inspections and tune-ups.
Voided warranty: The warranty protection on an air conditioner may be voided without maintenance.
Our Residential Maintenance Plan
We designed our maintenance plan with your convenience in mind. As a member, you'll have maintenance each year for both your AC and your heater. In addition, you'll enjoy special membership perks like a 10% discount on parts, priority service guaranteed within 24 hours, no overtime charges, and a 1-year warranty on replaced parts and labor.
Call us today to schedule this important air conditioning service in Gretna, LA. We're available at your convenience, not ours.
At Gowland's Heating & A/C, we believe in "Relationship Over Revenue!" Call us today to schedule annual spring air conditioning maintenance.