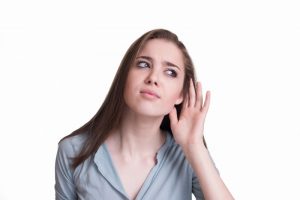 You hear a rattling sound coming from your furnace, and it worries you. Is there a major malfunction with it that's about to cause the heater to fail entirely? Or maybe create unsafe conditions?
Then you try the handle to the panel of the cabinet and discover it's not latched properly. Click, it's back in place… and the rattling sound stops. Great, that was all that was wrong!
Yes, it can be that simple. It isn't always, however. This example was a basic "fix," if you hear any odd sounds from your home's furnace, whether it's a gas or electric model, it might be a problem requiring furnace repair in Kenner, LA from our professionals. If you don't see an obvious reason for the odd noise, please don't attempt to investigate it further to do a DIY fix. Call our experts to take on the detective work and do whatever repairs are necessary. 
Some of the Noises You May Hear
We've put together a list of some of the strange noises a furnace may make that can indicate something is wrong and what might be behind them.
Rattling: Yes, it could be a loose front panel. But it might also mean parts are coming loose inside the furnace, such as bolts and screws. Another possible source is a part that has already come loose and is rattling around inside the air handler.
Booming: This is a noise you may hear from a gas furnace, and it indicates a large amount of combustion gas is building up in the furnace before it is igniting. This can mean a delay with the igniter or problems with the gas burners.
Clicking: This is a common sound from a furnace, and can point toward several different problems. Some clicking during start-up is normal, but persistent or loud clicking can mean issues with the electronic ignition system, loose wires in the control board, stuck gas valves or other gas line problems, and even cracks in the heat exchanger.
Humming: An electronic humming sound can mean electrical failures in the control board (yes, this applies to gas furnaces as well) or failing heating elements in an electric furnace.
Metal-on-Metal Clanging: This surprising sound is probably coming from the air handler. Bent fan blades or a misaligned blower assembly can cause the blades to begin to strike the casing of the air handler.
Shrieking and Grinding: These are noises coming from failing motors. Shrieking usually means the bearings in the motor are wearing down. Repairs done in time may be able to save the motor by replacing the bearings. Grinding usually means a motor is burning out.
Call Our Heating Repair Professionals
If you suspect you need heating repairs, please shut down the furnace first: there is a furnace switch near the unit that will shut it off. This will prevent any further damage to the system and stop safety hazards. Then call our technicians. We are available at your convenience, not ours!
Gowland's Heating & A/C values "Relationship Over Revenue!" Call us for heating repairs in New Orleans and the surrounding areas.