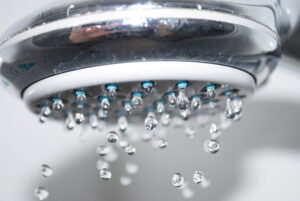 We offer excellent water heater services in Slidell, LA for our customers. We can help you out with installation and repairs for your tank water heater, no problem.
But we can also offer you the option to upgrade to a different type of water heater: the heat pump water heater. Don't worry, it's not as radical a change as you might think (unlike a tankless water heater), but it can also make a significant difference for your home, especially if you have an all-electric one.
We'll provide you with the important information you need to know about heat pump water heaters and the benefits they bring.
Heat Pump + Tank Water Heater = Heat Pump Water Heater
That may sound a bit oversimplified—and it is—but it's also a good way to start to get a grasp on how this water heater type works.
You may already be familiar with a heat pump, but likely as an indoor comfort system that has nothing to do with heating water. A heat pump is a refrigerant-based system that operates similarly to an air conditioner: circulating refrigerant removes heat from one place and then deposits it in another. Unlike an AC, a heat pump can switch to removing heat from the outside air and bringing it indoors to release it and warm the house.
Now, let's take that heat pump action and attach it to a tank water heater and see what happens. The heat pump is still removing heat from the air using refrigerant, but it doesn't release that heat into the air in another location.
That heat enters a heat exchanger that transfers the heat into the water tank. Essentially, a heat pump water heater extracts the thermal energy from the air around the water heater and moves it into the water, heating it. 
A heat pump water heater won't have any trouble getting enough heat from your indoor air to power the water heater, no matter what part of the house the water heater is located. As long as the temperature around the heat pump isn't below freezing, it won't struggle to get sufficient heat to warm up the water in the tank.
How This Is Beneficial
There are several good reasons to consider a heat pump water heater for your home:
High energy efficiency: A heat pump doesn't generate heat, it moves it. This makes it different from either an electric water heater or gas water heater. It requires much less power to move heat from one place to another than to generate it, so a heat pump can help you save money.
Longer lifespan: Standard water heaters last around 8 to 12 years, where a heat pump water heater can last 13 to 15 years.
Lower emissions: Without burning fossil fuels, a heat pump water heater can significantly reduce emissions.
Safety: If you're worried about dangers of carbon monoxide and other hazards connected to a gas-powered water heater, going with a heat pump unit is the safety alternative.
We're ready to help you if you're interested in upgrading to a heat pump water heater.
Gowland's Heating & A/C Believes in "Relationship over revenue"! Talk to our team today for all your needs for water heater service.