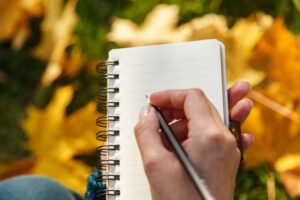 Ah, the spookiest time of year is here! We hope the only frights you encounter are the safe, fun kind found in movies, costumes, and decorations. There's one October fright we don't want you to deal with, and that's having a heating system that isn't ready for the approach of cold weather.
We can help you make your heating in Gretna, LA much less spooky and scary. All it takes is for you to join our Residential Club Agreement (if you aren't already a member) and schedule your regular fall heating maintenance appointment.
Does this need to be done every October?
Well, not October specifically. It needs to be done every fall. We just picked October because it's a convenient time to schedule maintenance because our technicians aren't as busy dealing with either heating or cooling emergencies. Having the job done before the holiday crunch starts is also ideal.
And we want to emphasize that, yes, heating maintenance must be done each year. It's easy to skip over it among all the other jobs you have to get done, but maintenance is straightforward—it only takes a phone call to our office to set it up. Our technicians will do all the hard work, and it doesn't even take that long.
What are the benefits of having heating maintenance each fall?
There are so many. We could just say "peace of mind" and that alone would make maintenance worth it. But a lot of benefits go into that peace of mind, so let's take a closer look at some of the top ones:
A heater that runs safer: Do you use a gas furnace? If so, regular maintenance is vital to keeping it running at its safest winter after winter. During maintenance, our technicians carefully inspect your heating system to locate potential hazards so we can have them corrected before you start using the system.
Heat that costs less: Allowing a heating system to miss maintenance will cause it to age quicker and wear down faster. This results in a heater that drains more energy to do its job, forcing you to pay more for heat. Maintenance slows this down, so your heater will only lose about 5% of its efficiency over most of its service life.
A valid warranty: Without an equipment warranty, you may end up paying in full for repairs or a replacement due to a factory fault. Skipping maintenance can invalidate your warranty, so keeping up with maintenance means you'll have this important consumer protection in place.
A long life for the heater: How long do you want to have your heater working for you? "As long as possible" is a fair answer. Maintenance is designed to help your heater reach that goal. Lack of maintenance can cut a heater's potential lifespan in half!
Far fewer repair calls: Regular maintenance prevents the majority of repairs a heater may need. Think of what that means for your convenience and your pocketbook!
When you join our Residential Club Agreement, you'll receive all these benefits plus special membership perks. Call us today for more details and to enroll. Get ahead of the weather and enjoy a happy Halloween!
Gowland's Heating & A/C believes in "Relationship over revenue!" Sign up for our Residential Club Agreement today and let us take care of your heating maintenance.