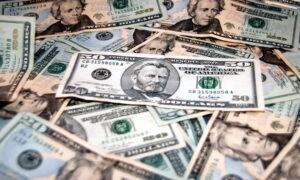 When the winter season starts, you'll want to feel comfortable and cozy inside your house. What won't make you feel comfortable is a shock when you look at your utility bills and see how much they've jumped. You're expecting to pay more to make your house comfortable after the mild weather of fall, but why has your heater become so much more expensive to run?
We're glad you're asking yourself this question (and that the question brought you to this blog) because it means you know something isn't right. Your heater is costing you too much to run and you want to find out why. You may need heater repair in Madisonville, LA, or some other service from our technicians to lower your comfort costs. Below, we'll look at some common reasons for heaters to become money-drainers.
Your heating system has missed several years of maintenance
Annual heating maintenance is a critical service for helping your central heater operate reliably, safely, and affordably. We can name numerous reasons to never skip heating maintenance (here are a few we listed in October), but the important one for this post is that maintenance prevents a heater from losing energy efficiency and getting expensive to run. If your heater hasn't gotten maintenance for several years, then we're not surprised you're paying so much more. But no worries: just schedule maintenance with us today and we'll get you back on track.
The heating system's filter is clogged
Have you left the same air filter for the HVAC system in place since the summer? If so, it's probably what has caused your utility bills to rise so much. That filter needs to be replaced every one to three months on average, and we recommend you always start the winter with a fresh one in place. When the filter is clogged, it puts more strain on the heater to move air through the house and that makes it drain more energy.
The heater has a hidden repair need
You may still enjoy the standard levels of warmth in your house from your heater, but that doesn't mean the heater is working optimally. High heating bills are one of the big warnings that there's a hidden malfunction causing the heater to need to work harder to do its job. Don't try to search for the cause on your own: you're unlikely to find it, and you may damage the heater or yourself. Call our heating pros and they'll investigate and find out what needs to be fixed.
The heating system is too old
A heating system that has regular maintenance should retain its original energy efficiency rating for most of its life. Only when it gets to the last year or so will the accumulation of stress catch up with it, and then it will begin costing more to run. If your heating system is over its estimated lifespan (often around 15 years), then a rise in energy costs may be telling you that it's time to replace it. Yes, this is a large investment, but it pays off year after year in less expensive and more reliable heating.
Gowland's Heating & A/C believes in "Relationship over revenue!" Call us when you want better, more affordable heating for your home.